Songs and Spirit with Jeff Dayton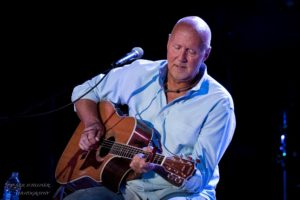 Fountain Hills' favorite son, Jeff Dayton, returns for an intimate evening of "Songs and Spirit" with his friend Pastor Bill Good at the Presbyterian Church. On Sunday, October 6, 2019 at 7 p.m., Jeff & Bill will have an open on-stage dialogue about the singer's spiritual journey that has marked his life and career, interspersed with music from Jeff's montage of self-penned songs.

Concert-goers can expect to hear old favorites such as "Today I Do," "Never Been Better," "Wired that Way" and "Live My Truth," plus newer works such as "Sip It Slow," "Mirror, Mirror", and the tender and touching "Rachel" from Dayton's most recent CD, "Sip It Slow." Although this show is a break from his tour which salutes his friend and mentor, Glen Campbell, do not be surprised to hear "Gentle on My Mind" and Dayton's own reflection of Glen in "Long, Slow Train Out of Town."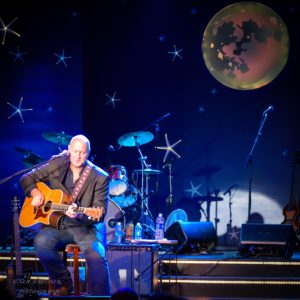 The concert will be held in the FHPC Fellowship Hall beginning at 7:00 p.m. (doors open at 6 p.m.). There will be a reception following the show with an opportunity to meet and talk with Jeff Dayton and enjoy refreshments provided by Hilltop Hospitality.
General admission tickets are $20, cash or check payable to FHPC. They are available for sale before/after Sunday Worship or in the Church Office Monday-Thursday (8am-3PM).
Call 480-837-1763 or click here to contact us.
Listen to Jeff Dayton NOW!
Listen to Jeff's songs by clicking the links below.
Click here
to listen to Jeff's performance at an October 2017 Worship Service.