~

Prices

~
6-show series NOW available!
$165
______________
Fuchsia Section
Reserved Seating
in rows 6-7,
$135
______________
Teal Section
General Admission Seats
in Rows 8-10.
$105
______________
Narthex & Choir Section
General Admission Seats.
$80
______________
Not available for sale until December 2020
$30
______________
Fushia Section
Reserved Seating
in rows 6-7,
$25
______________
Teal Section
General Admission Seats in Rows 8-10.
$20
______________
Narthex & Choir Section
General Admission Seats.
$15
______________
For more information or to purchase tickets, c
ontact
FHPC
Brought to you by
National Performing Artists
~ Headliners ~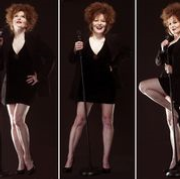 Miche

lle Mu

rlin
Dynamic Singing sensation
Michelle Murlin is quite the vocalist and performer which came naturally from a very young age. She graduated with a degree in Musical Theater / Dance from the prestigious Universities of "Carnegie–Mellon" and "Point Park". Her stage presence is commanding because of her experience while performing at such places as "Walt Disney World", "Tokyo Disneyland" and "Universal Studios Hollywood". You might have caught her performing on some of the top cruise lines as she's had over a 16 year successful career. Her show will be presented with a live musical duo of piano and drums.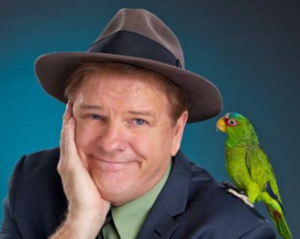 January 26, 2021
Dana Daniels
Comedic Magician
Dana Daniels, teamed with his Psychic Parrot Luigi (yes, a Psychic Parrot), have been headlining in Las Vegas, Maui and at major corporate events around the country. With Dana as the comedian and Luigi as the straight bird, the duo never fails to fracture an audience with laughter. Dana sets out to prove his little green friend is truly clairvoyant by performing incredible magic blended with rapid-fire clean comedy and audience participation.
His accolades include: Comedy Magician of the Year and Two Time Stage Magician of the Year, both from the Academy of Magical Arts.
February 9, 2021
Lyra
Violinist and Classical/Flamenco Guitarist
Founded in 1987 by violinist Allen Ames and classical guitarist Maryanne Kremer-Ames, Lyra uses classical and electric instruments to create a lively concert format with many styles of music.
Maryanne's experience as a symphonic percussionist, and Allen's self-made five and six-string violins, give Lyra a musical range far beyond the standard violin and guitar repertoire.
Lyra has performed hundreds of engagements all over Arizona, as well as California, New Mexico and New York. The duo has been featured on television and radio broadcasts in the Phoenix area, performed and recorded with the Phoenix Symphony Orchestra, and played with Dave Brubeck in his "Fiesta de la Posada" Christmas cantata.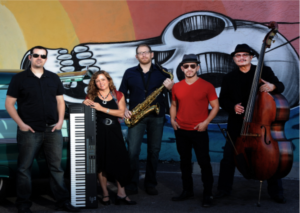 Beth Lederman
With Musical Friends
Eclectic show of Latin, Brazilian & More
There's a little something for everyone with basic Jazz, Latin Jazz, Brazilian music and more………even some Pop and Motown to round out this musical show.
Because of her profound personality, professionalism, musical knowledge and basic instincts, she leads several groups that play around the valley because other musicians can't wait to "make music" with the best of the best.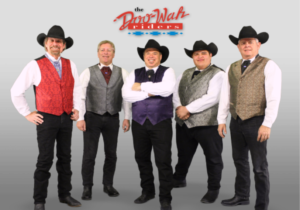 The Doo Wah Riders
High-Energy Country with
a Cajun Twist
These 5 talented musicians each bring a unique talent and passion for what they do and you can see that on stage with every show.
The Doo-Wah Riders are country, with a unique original sound. They define their sound as "high energy country with a Cajun twist". Their tight musicianship and powerful arrangements of classic and original songs have made them favorites everywhere they go.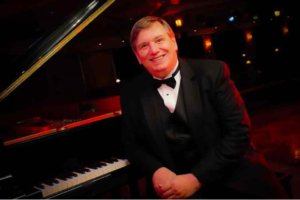 Mac Frampton
World Renowned Concert Pianist
It is hard to put into words how Mac Frampton steps on stage and takes the audience by storm. You almost don't know what hit you. He's an incredible performer that leaves you speechless. Some performers just have that "IT" factor and he's one of them.
At a young age, Mac's dream was to play the piano like Roger Williams and also with an orchestra. Using his creativity with two large hands and ten long fingers, he learned to create his own orchestra. His career has taken him all over the world, over 4000+ concerts, the distinguished honor of being the soloist for such orchestra's and symphonies as The Boston Pops, Mantovani, St. Louis, Milwaukee, New Orleans, Cincinnati, Jacksonville and Atlanta. To round out that achievement, he's also had the privilege of sharing the stage with such greats as "Glen Campbell" and "Roberta Flack" and many more.