FHPC eGiving
is a simple and convenient way to give to FHPC right here, right now! Church members and friends can make one-time or recurring payments to a specific fund by debit or credit card, or from a bank account. Sign up for an account to expedite future payments and view your church giving history!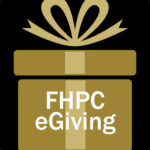 Click to View Instructions
FHPC eGiving is provided through Vanco Payment Solutions' Give+ product. Donors have the option to pay the card transaction fee (2.75%) to insure FHPC receives the full amount intended.

FHPC eGiving is easy and convenient through the Give+ Mobile app on your smartphone or tablet. It only takes a moment to give!
Download the free GivePlus app from the App Store or Google Play.
Find FHPC by ZIP code (85268) or by searching "Fountain Hills Presbyterian Church."
Donate!