Pat Covault

Memorial
2020 Concert Series
FOUNTAIN HILLS PRESBYTERIAN CHURCH
ALL PERFORMANCES AT 7:00 PM
~ Ticket Prices ~
$30
Fushia Section
Reserved Seating
in rows 6-7,
$25
Teal Section
General Admission Seats in Rows 8-11.
$20
Narthex & Choir Section
General Admission Seats.
$15
For more information or to purchase tickets, c
ontact
Fountain Hills Presbyterian Church
ALL PERFORMANCES AT 7:00 PM
~ Headliners ~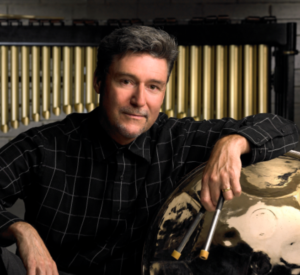 January 14, 2020
Steel Drums, Marimba & More
Paul will be accompanied by a trio of 'top-notch' players. He's truly amazing. Nobody can play the steel drums and Marimba like Paul. His repertoire will amaze you considering the instrumentation. Can you imagine hearing The Beach Boys or Phantom Of The Opera? It's a show not to be missed. He's a true local favorite for very good reason.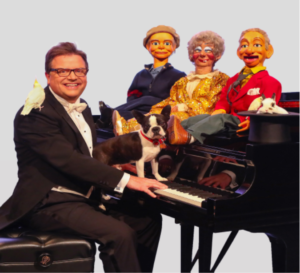 January 28, 2020
TODD OLIVER & FRIENDS
A Very Unique Ventriloquist
Todd is a Ventriloquist with a unique talent because of his choice of "friends" that are a part of his show performance. Todd, known as the comedian with "Irving The Talking Dog", has now added a bunny and a bird to his show plus new and current material. They say laughter is the best medicine!!!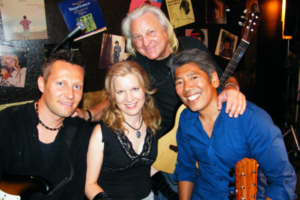 February 11, 2020
MILLER, MILLER, MARTIN & KI
4 Vocals, 3 Guitars & All Styles of Music
These 4 musicians are such a creative and talented group especially because of their unique blend of musicianship being 3 acoustic guitars and 4 vocals. Material ranges through the gamut that not only will appeal to the baby-boomer but old and young alike. They were such a huge hit in their previous series a few years ago, we knew it was an important move to have them back since no-one else offers this type of sound.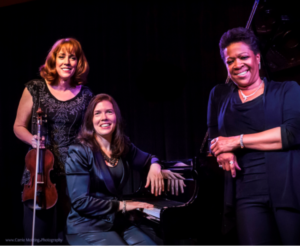 February 25, 2020
Featuring Nicole Pesce, Suzanne Lansford & Renee Grant Patrick
Piano, Violin & Vocals
This trio bleeds talent and will blow your mind with such a wonderful blend from Blues to Jazz, those familiar nostalgic classics, eclectic styles, Classic R&B, Latin and more.
Please visit their website for further bio's on each performer as there's not enough room to list all of their experience and accomplishments.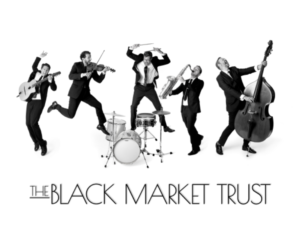 March 10, 2020
American Traditional Pop/Vocal Jazz with a Gypsy Flair
This 5 piece group is an American Traditional Pop/Vocal Jazz group. Be transported as they meld two distinctly different vibes- one of a gypsy campfire, the other a slick metropolitan nightclub- into a cohesive, stylish sound. THIS IS A HOT GROUP!!!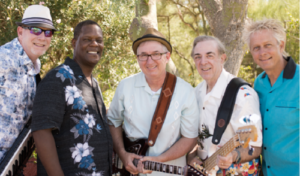 March 24, 2020
The Ultimate Beach Boys Tribute & More
Arizona's Premier Beach Boys Tribute -Providing each audience with a fun and high-energy exciting experience. You won't be able to sit still during this show as they perform all those wonderful groups playing that "BEACH" music we all love. You'll hear a little Frankie Valli and The Four Seasons, The Surfaris doing "WIPE OUT", Jan and Dean and more.