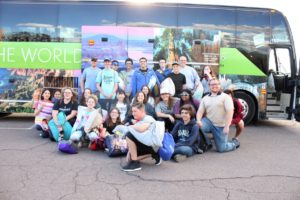 The Fountain Hills Presbyterian Church Youth Ministry are going to California! Leaders Tim and Christina Schlum will chaperone 20 junior/high school students on a 3-day/3-night trip to Huntington Beach, leaving on Friday, March 20, 2020. While there, the Youth will join Christ Pacific Church, an ECO Presbyterian Church, feeding the homeless and other various service projects. After Sunday worship, the group will head to the Pacific for baptisms in the ocean. There will also be set aside for fun at Disneyland!
Last year's trip proved to be very positive, solidifying the Youth's relationship with each other and most importantly with Jesus. Christ Pacific Church will provide lodging; however, transportation, meals and other expenses total $7,100 for our group of 20, plus chaperones.
The Youth have been hard at work to raise funds for their trip! $4,200 has been raised so far through efforts. Read on about their fundraisers to see how you can benefit while supporting the Youth!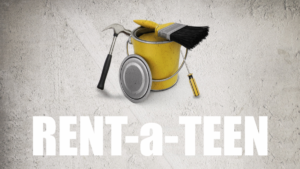 ENDS MARCH 5TH!
To raise funds we have
Rent-A-Teen
which allows members of the Fountain Hills community to
'hire'
students from the Youth Group to work for you, and in return, you donate to their trip! Examples are yard work, cooking a meal, straighten up the house or garage, sweep, etc.
If you want to Rent-A-Teen and financially support their trip please call or text Tim Schlum @ (480 436-0412) to schedule a Rent-A-Teen meeting.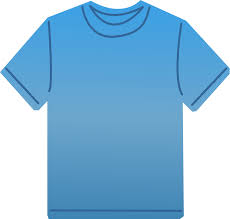 We have offering amazing, neon blue designed t-shirts for you to sport in support of our Youth Ministry! Make sure to call or text Tim Schlum @ (480) 436-0412 if you'd like a cool Youth Ministry T-Shirt.
Suggested donation is $20 per t-shirt and all proceeds go to the youth trip.
Can't make the Dinner & Trivia Night? Don't need help around the house? Or a t-shirt? If you'd like to help our Youth to make this trip, you can drop off a cash/check donation to the Church Office, Monday-Thursday (8 a.m. to 3 p.m.) or drop it in the collection plate during worship on Sunday. Please include your name and note that it is for the "Youth Trip."
If you are a Facebook member, you can donate to the Youth Ministry's trip on Facebook! As of 2/29/20, $1,005 has been donated via Facebook! Thanks to all who have donated!
Rent-A-Teen